You've spent years living, decorating and adding your personal touch to your home. Not to mention, you also built bonds with your neighbors and have a strong sense of community in your neighborhood.
So, when it comes time to downsizing to save on expenses or moving into a retirement community, the thought of leaving your home can be very daunting.
In this article, we'll go into why aging in place is becoming a preferred option, the benefits and some tips on how you can accomplish this comfortably.
What is meant by aging in place?
Aging in place is when seniors decide to strategically manage their finances, health needs and lifestyle so they can maintain their independence and quality of life at home as they age.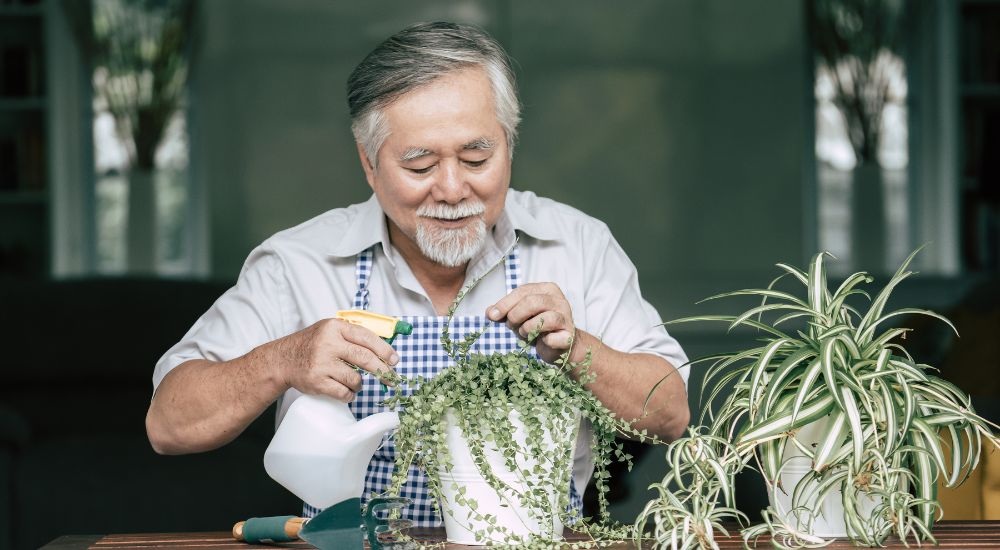 Why are seniors aging in place?
There are many reasons why aging in place is becoming a popular choice for seniors.
Primarily, seniors want to keep their independence without having to rely on others for help with activities of daily living.
Even if some in-home care is needed, aging in place offers the ability to keep your routines and life as normal as possible.
Aging in place can also save money in the long term.
Staying at home is often cheaper than relocating to a retirement community or assisted living facility.
Even if some home modifications are needed for safety, aging in place is oftenl more affordable than moving.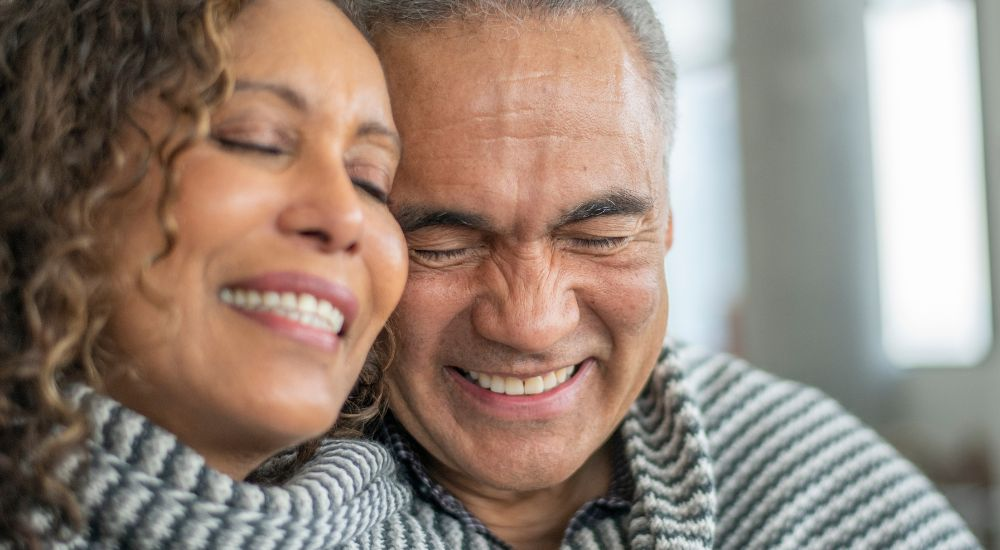 The benefits of aging in place?
There are many benefits to aging in place. Staying in your own home can help reduce stress, anxiety, and depression.
Aging in place can also help improve your overall health and well-being.
You're able to stick to your regular routines, which can help maintain your mental sharpness and physical abilities.
Plus, aging in place allows you to remain close to your support system of family and friends.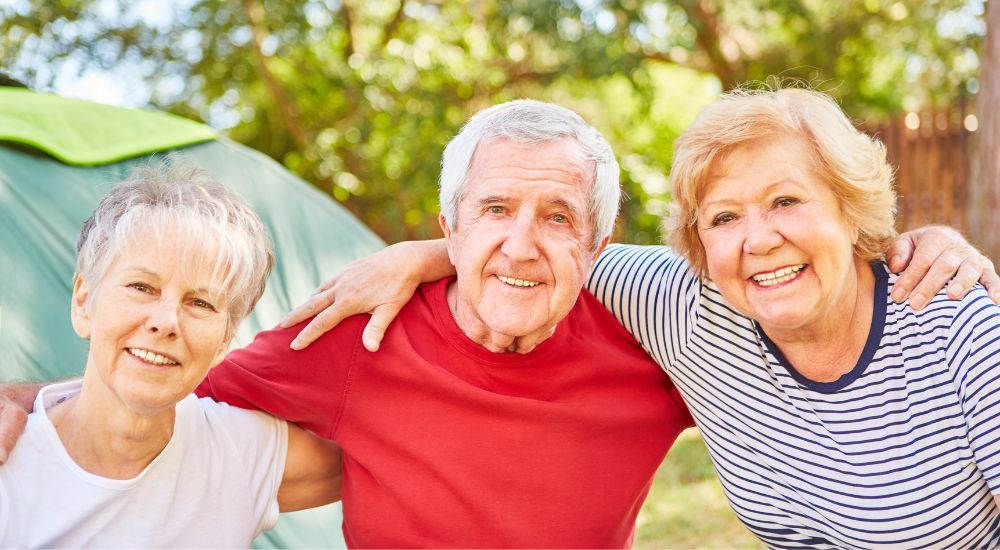 Factors to consider for aging in place comfortably
When older adults age in place, they need to consider certain things when retirement planning to do so comfortably.
1. Home modifications
There are many things to consider when modifying your home, but safety concerns should be the number one priority.
This means removing any trip hazards, having grab bars installed in the bathroom and having good lighting throughout the home.
Also consider accessibility.
Do you need a ramp to get in and out of the home or a walk-in tub?
The National Association of Homebuilders has a handy aging-in-place remodeling checklist if you're not sure what to look for.
Later we'll discuss some options that can help you cover home modification costs.
2. Transportation now and in the future
How will you continue getting around as you age?
Even if you can currently drive, you want to have a plan in place for when you can or no longer want to drive.
This may include public transportation or ride-sharing services, or having family and friends help with transportation.
3. Home health care services
There may be a point where everyday tasks can become difficult or too much for you to handle on your own. You may some in-home care to help with activities of daily living such as cooking, cleaning, bathing, and dressing.
Do you have or plan to get long-term care or some other health insurance that will help cover the cost of in-home care?
The Centers for Disease Control and Prevention (CDC) states that over $3 billion is spent on personal health care expenditures.
It's important to have a plan in place so you can continue aging in place comfortably.
4. Medical emergencies
You may slip and fall and be ok, but being unable to get up or get help can lead to serious medical complications.
With that in mind, you must have a plan in case of a medical emergency.
This may include having a medical alert system or wearing a medical alert bracelet.
It's also crucial that family and friends know how to get in touch with you in case of an emergency and know where your important documents are located.
Making a medical folder that family and a few friends can access with all medical conditions, medications, treatments and emergency contacts is a great way to prepare.
5. Lifestyle
It's never too soon to start planning how you want to spend your retirement years.
Do you want to travel? Spend more time with family and friends?
What are your hobbies and how can you do them from home?
It's important to have a plan in place so you can continue doing the things you love – and even embark on new activities – as you age.
Be sure to have a plan to stay connected to the things and people you love.
6. Budgeting
It's important to have your finances in order.
This includes having a budget, knowing your income sources, and planning for any long-term care costs.
Your retirement portfolio and Social Security income will play a big part in how you afford to age in place.
Make sure you have enough saved so you don't have to worry about money as you age.
Fortunately, if you don't have enough of a nest egg or Social Security income, there are some creative ways to help supplement your income and save on living expenses.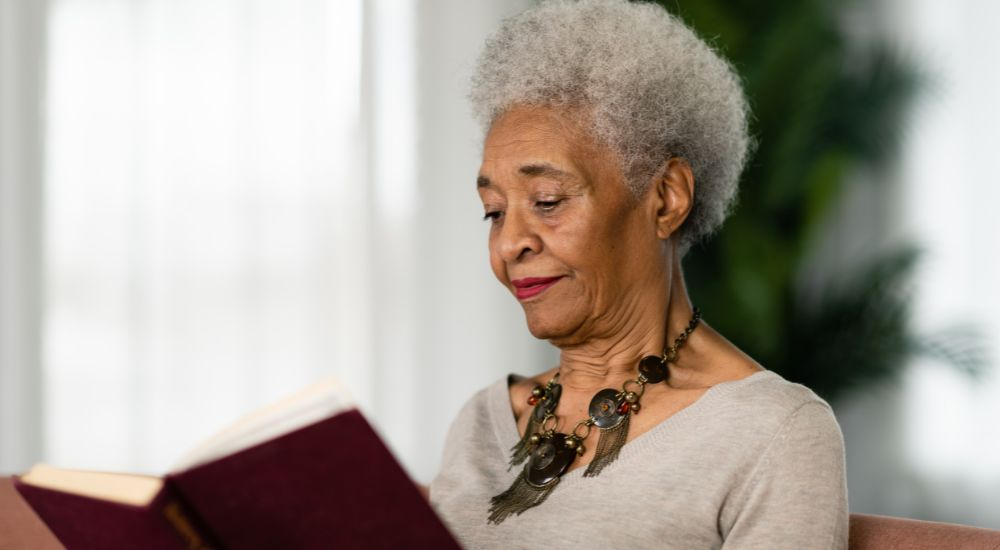 Reduce the costs of aging in place and supplement your income
Many seniors pay for expenses out of pocket or through family members, and there are plenty of resources available to cover the costs of aging in place.
Discounts
The first step in every place that you frequent is to ask whether or not they have senior discounts or programs.
These things are not always just given and need to be asked for.
Free Community Resources
Many communities offer services to help the aging population within the city or town.
These can include things such as transportation to doctor visits, home-delivered meals, grocery shopping and social activities.
There may also be health and wellness programs available.
Contact local senior centers or the department of aging to find out what's available in your area.
Long-Term Care Insurance and Annuities
Long-term care insurance will help cover the costs of in-home care or assisted living.
Getting this type of insurance while you're still young and healthy is important because it may be difficult to qualify for later in life.
Annuities can also be a good option for those aging in place.
This insurance policy can give you a steady income stream in retirement.
There are different types of annuities, so be sure to talk to your financial advisor about which one may be right for your unique situation.
Reverse Mortgages
If your home has at least 50 percent equity available, a reverse mortgage is an excellent way to supplement your retirement income.
While maintaining ownership of your home you can eliminate your mortgage payment while getting access to extra cash for whatever you need.
You can qualify for more cash if your home is already paid off.
The funds can be used for anything, including home improvements, medical expenses or travel.
You can receive funds on a monthly basis, as a lump sum or in the form of a line of credit.
Reverse mortgages have become increasingly popular in recent years and there are even options for folks age 55+ in some cases with higher-value homes.
Just be sure you understand all the terms and conditions of a reverse mortgage by contacting a dedicated reverse mortgage professional.
➡️ Click here to find out if you qualify and get a no-cost consultation with a reverse mortgage professional.
Government programs for health and human services
The local, state and federal government offers a wide range of benefits and services that can help seniors age 60 and older.
These can include things like property tax relief, utility assistance, prescription drug discounts, free or reduced-cost transportation, nutrition programs, and more.
To find out what's available in your area, visit the National Council on Aging's Benefits Checkup tool.
If you are a veteran you may qualify for additional benefits, so be sure to contact Veterans Affairs.
These are a few of the best ways you can reduce the costs of aging in place and supplement your retirement income.
Is aging in place a good idea for older adults?
With the right planning, seniors no longer have to accept senior community living, adult day care programs, or nursing home.
Aging in place is a good idea for an elderly person that can confidently complete this checklist:
Are you free of any major health problems?
Can you afford all of the necessary expenses of aging in place?
Do you have a support system in place, either family or friends?
Do you feel comfortable in your home and neighborhood?
Can you take care of your own basic needs like cooking and cleaning?
If you answered yes to all of the above, then aging in place is a good option for you.
It's fine if you don't have all these in place, but be honest with yourself about your abilities as you age.
If you're not sure, talk to your doctor or a geriatrician for their professional opinion.
Nor is it a good idea for someone who requires regular medical care or assistance with activities of daily living such as bathing, dressing, eating and using the restroom.
And it's important to have a plan in place in case your health or circumstances change.
That being said, aging in place can be a great way to maintain your independence as you get older.